Flower Shop in Yoakum, TX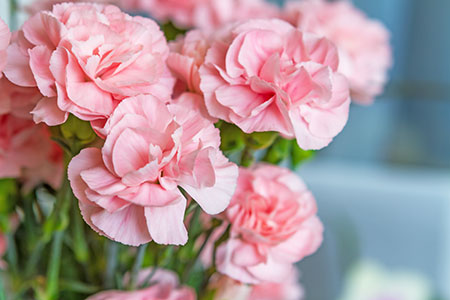 At Ann's Flowers, our expert florists help you brighten any occasion! With a gorgeous selection of fresh flowers, greenery, and silk flowers, we have everything you need for your next thoughtful gift. We'll create the perfect flower arrangement to convey congratulations, condolences or a simple I love you.
Professional Florists
Since 1973, Ann's Flowers has been proudly providing for all your floral needs. With over 40 years in the industry, our diligent staff gets the job done right, creating truly remarkable arrangements for each customer and every occasion. With in-depth knowledge, our employees will create any arrangement you request and are happy to offer suggestions when needed. Our vast inventory includes fresh blooms, beautiful green houseplants and silk arrangements. We also offer a great selection of stuffed animals to perfectly complement your arrangement. Our combination of service and selection makes us the ultimate flower shop and source for blooms in Yoakum, Lavaca County, Sweet Home, Edgar, and DeWitt County, TX.
At Ann's Flowers, we know the impact a carefully designed arrangement can make. From birthdays to anniversaries to funerals, the gift of an arrangement is a meaningful way to express your thoughts and emotions – without saying a word. Our goal is to help you deliver this message. If you're choosing something for your own home, we can help you make the best selection for yourself as well. Applying years of expertise, we help you choose the best options to meet your needs. This expertise has established Ann's Flowers as the leading florist in Yoakum, TX. We invite you to take advantage of the many benefits of our shop: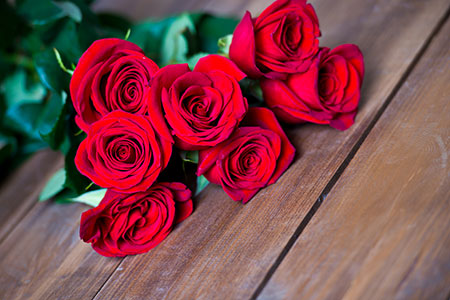 We are a locally owned and operated flower shop, established in 1973.
We offer a gorgeous selection of fresh and silk blooms and houseplants.
Our selection includes stuffed animals to accompany your arrangement.
Our knowledgeable staff can help you make the best selection for your occasion.
We offer local, in-town deliveries.
Make Them Smile
Contact the floral experts at Ann's Flowers to create the perfect arrangement for your occasion! Don't forget to ask which of our blooms are in stock!
Your Choice Florist in Yoakum, TX, Proudly Serving:
EZZELL, TX
SPEAKS, TX
HOPE, TX
TERRYVILLE, TX
STRATTON, TX
EDGAR, TX
HOCHHEIM, TX
CONCRETE, TX